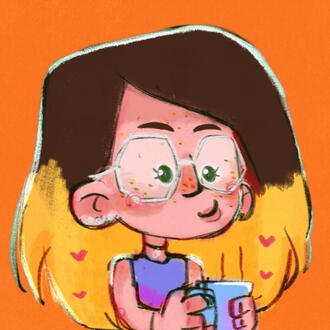 Suzie Does Art; commissions
Terms of service
1) Agreement
By ordering from Suzie, the customer (you) agrees to having read and accepted these Terms of Service.2) Legal
a. This agreement and any amendments shall be governed by the laws of England.
b. In no event will either party be liable to anyone for any consequential, indirect, or incidental damages or pure economic loss, including lost profits, business opportunities, goodwill, or anticipated savings.3) Order acceptance
a. Suzie has the right to decline any order, with or without explanation.
b. In the process of placing an order and working with Suzie, there is zero tolerance to inacceptable behaviour like discrimination, hate speech, racism, sexual intimidation, or harassment of any kind. In case of violation, Suzie reserves the right to terminate the commission without refund.4) Rights of use
a. The customer has the right to use custom-made orders personally. The creative and commercial rights to any artwork will be Suzie's, unless stated otherwise in a mutual agreement signed by both parties. When used commercially, the customer will credit the artist in the item description. (i.e. selling as print, promotional material, use on YouTube/Twitch, etc.)
b. None of Suzie's work may be used in any blockchain-related technology. This includes, but is not limited to NFT, crypto currency, or any future invention.5) Payment
a. Payment will take place upfront and will be charged in British Pounds (£).
b. A payment plan can be discussed for any payments above £250.
c. Preferred payment method is bank transfer. The client will be able to find payments details in their forwarded invoice.6) Prices
Prices listed on this website are subject to change, noting that, with all orders previously placed, the price agreed upon ordering will be honored.7) Revisions
During various steps of the process, the customer has the opportunity to ask for revisions. Two revisions per step in the process will be included in the agreed price. Any extra revisions will be charged per 30 minutes of work, with an hourly rate stated in the price list.8) Cancellation
a. If an order gets canceled after payment, before any work has been done, the customer can get an 80% refund of their payment.
b. If an order gets canceled after the start of any work, the customer won't be able to get a refund of their payment.
---
Price list
| Type | Size | Price |
| --- | --- | --- |
| Sketch | Head | £15 |
| . | Bust | £20 |
| . | Full | £30 |
| Line-art | Head | £25 |
| . | Bust | £30 |
| . | Full | £40 |
| Flat Colour | Head | £45 |
| . | Bust | £60 |
| . | Full | £80 |
| Full Colour | Head | £75 |
| . | Bust | £90 |
| . | Full | £120 |
| Bundle Portrait & Full Body | Sketch | £40 |
| . | Line-art | £60 |
| . | Flat Colour | £115 |
| . | Full Colour | £180 |
| Adding Backgrounds | Sketch | + £80 |
| . | Line-art | + £130 |
| . | Flat Colour | + £200 |
| . | Full Colour | + £350 |
| Stylised designs | Expression Icon | £25 |
| . | Character - Full Body | £50 |
| . | Prop | £25 |
* All prices are subject to change, as stated in the ToS.** All prices listed here are base prices. Elaborate designs are to be discussed upon commissioning, as they might influence the price.*** The hourly rate for revisions falling outside the revisions granted within the commission amounts £30.00**** Commercial use, as described in point 4.a, will add 100% to the price.***** 5% discount on orders with 5+ characters, does not apply to commercial price
---
Example Art
Sketches
Line-art
Flat Colour
Full Colour
Added Background
Stylized designs
---